School Culture
St George's is a family where we share and celebrate our diversity together. We have high expectations that encourage all to engage in learning and develop themselves. We offer space and time to develop spirituality and humanity so that all can feel safe and valued in our school community.
We encourage our children to make the 'A' choice. Through engagement with adults and by seeking help they build trusting relationships that resolve conflict and promote harmony. Children are expected to conduct themselves with pride and discipline. Our team encourage this with a shared expectation and vocabulary where there is mutual respect. An example of this is through the use of 'LEAF' for lining up and transitioning around school. Staff demonstrate this by modelling positive behaviours, good manners and speaking to children in a calm and focused way.
Our 4R's encourage independence and confidence in children and adults as well as developing positive learning behaviours. We aim to build Relationships, become Resilient, stay Reflective and demonstrate our Resourcefulness.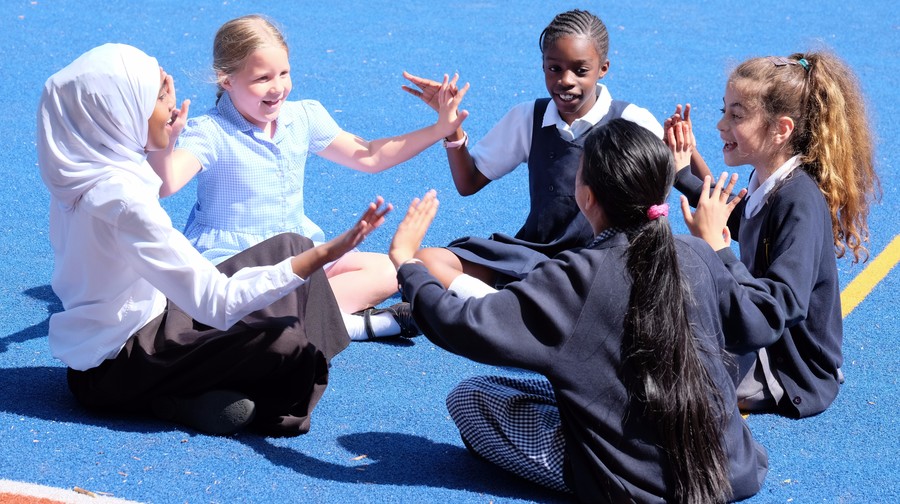 Our positive approach to behaviour management is upheld through the use of our house point reward system, positive play and positive language with a zero tolerance on defiance, inappropriate language or rough play.
We create opportunities for our children to celebrate their successes and hard work by way of Celebration Assemblies, Family Time and Golden Time, which are all cherished by our staff and pupils. The children have opportunities to take the lead, whether it is through leaning in their classroom, leading collective worship or in their free time. Children and Parents help to lead and support our school through the Student Council, Worship Council, Family School Association and Parent Forum.