Year 2 - History
This term our History topic is 'Castles'. We have been busy learning about 'The Battle of Hastings', the first castles in the UK, castle structures, why they were built and understanding about the people living in medieval times. We will continue this topic this half -term with a with a trip to Warwick Castle on Monday 30th April.
Castle Project
Using their knowledge of the different features of a castle, children were tasked to build a model castle. Through imaginative use of toilet rolls, pringle tubes and cardboard boxes, some wonderful castles were built with key features such as battlements. Some castles even included fully functional drawbridges!
Well done to those children (and parents!) that have made castles at home. The results were extremely impressive. They are all proudly on display in St Michael's Hall at St George's.
Year 2 loved their recent visit to Warwick Castle.
They started off their day navigating through a maze, where some of the children found out about the Slimy Stuarts and the Gunpowder Plot!
To find out more of what the children got up to visit our 'Class Activities' page.
Pictured below: The Usual Suspects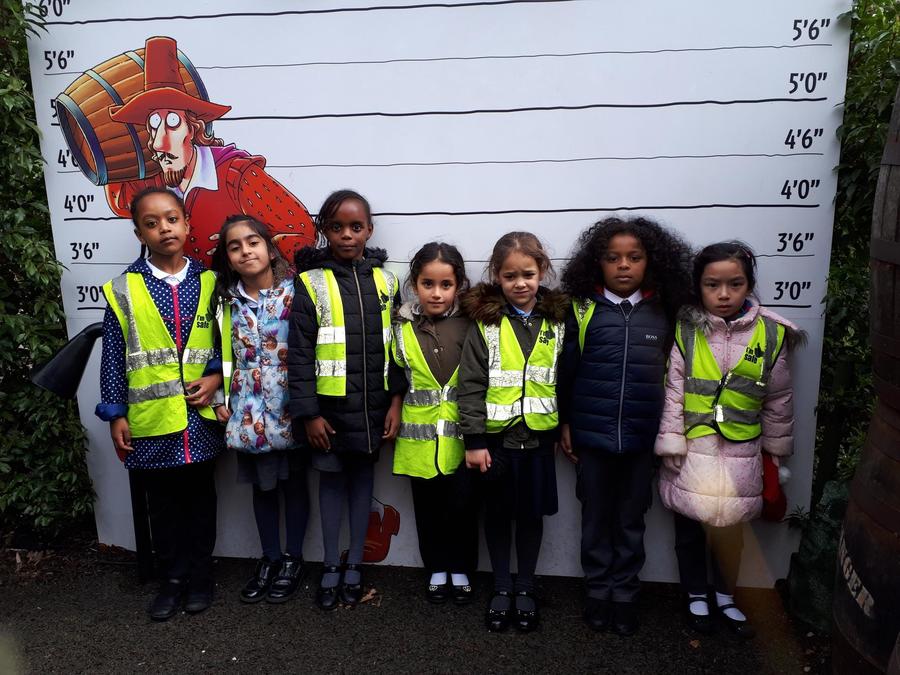 When we returned to school, we wrote a recount about our exciting trip (using grammar we have learnt in Year 2) with lots of descriptive vocabulary and time words to sequence the events.