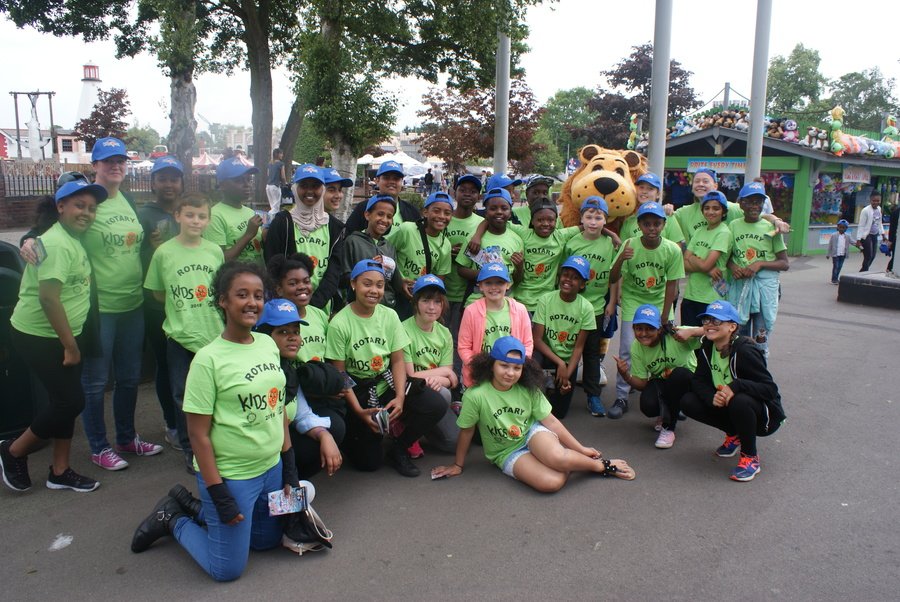 Drayton Manor
On the 13th June 2018 Y6 went to Drayton Manor as part of the Rotary Club's Kid's Day out. We had a fantastic day, the weather was good, the children's behaviour was perfect and there were smiles on everyones faces. A massive thank you to the Rotary Club for giving us this opportunity.
I thought I was going to die on the Apocalypse – luckily I didn't! Teodora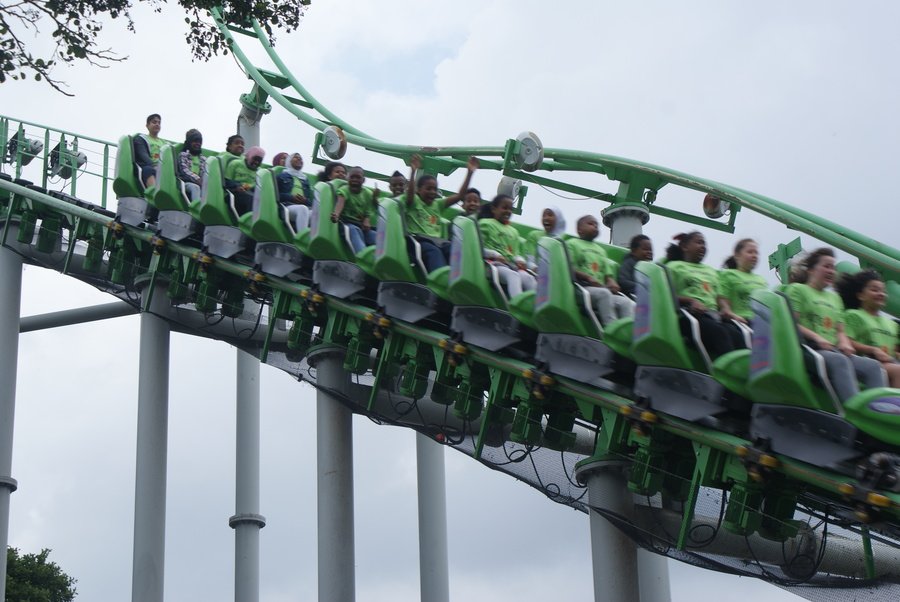 The Accelerator was so fast it made me cry! – Omer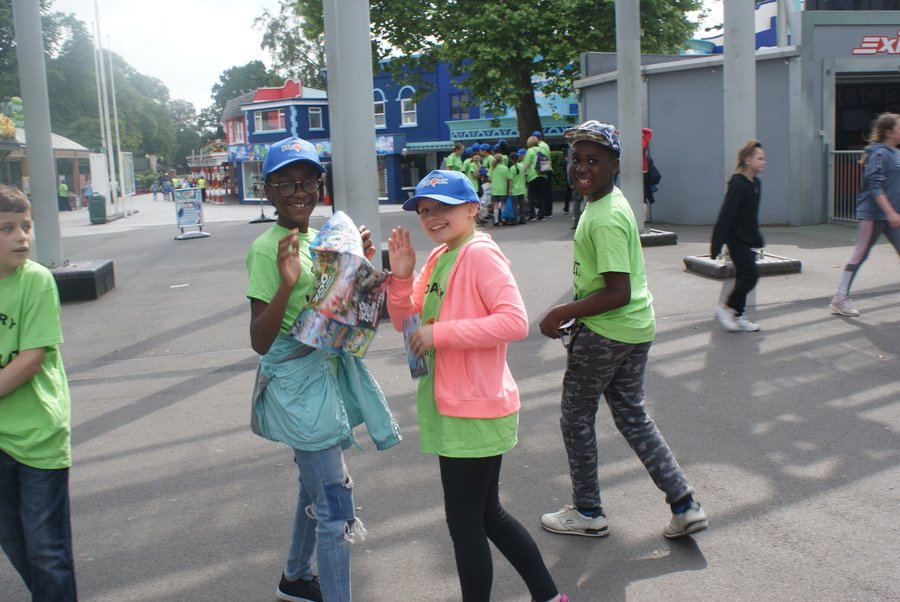 It made me laugh watching Miss Ellis looking for the chip shop – she walked around the whole park and it was right next to her – Omer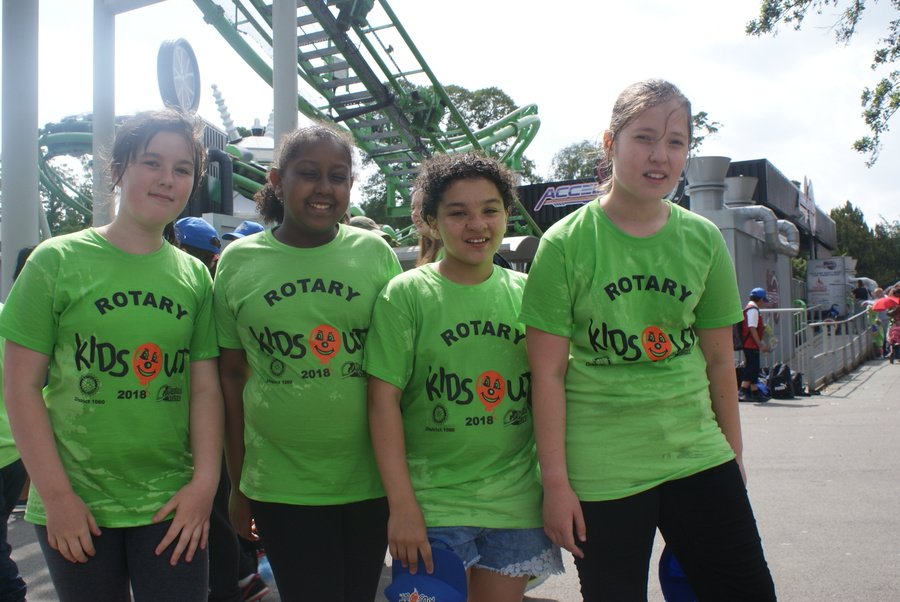 We were all screaming for our lives on the Pandemomium – Sam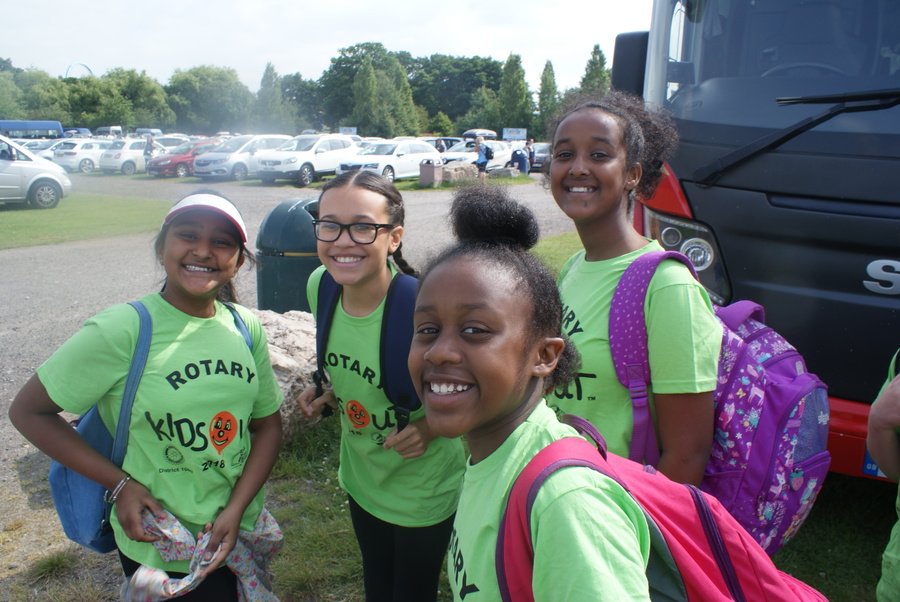 Noon thought the dinosaurs were real in the zoo?!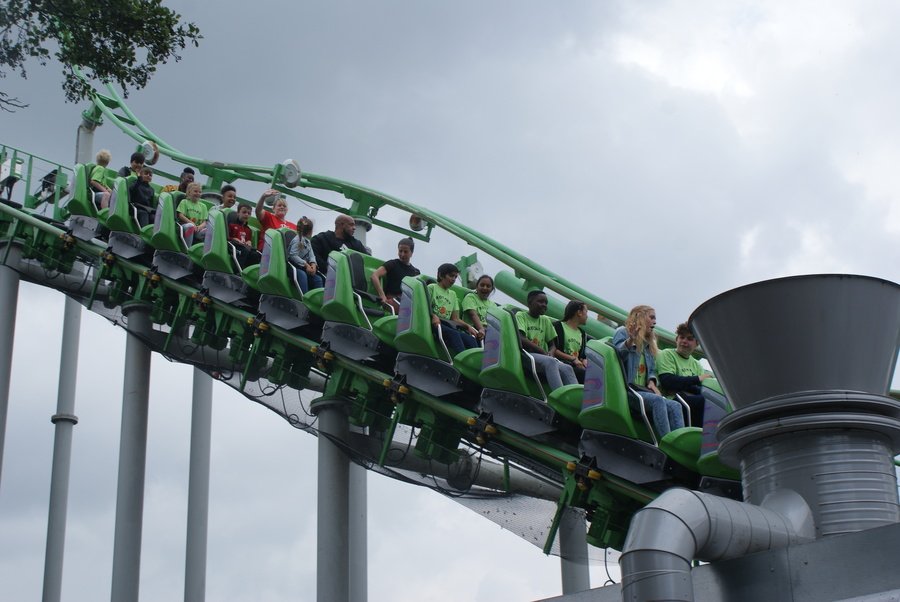 I went on my first rollercoaster and it made me feel sick! – Callum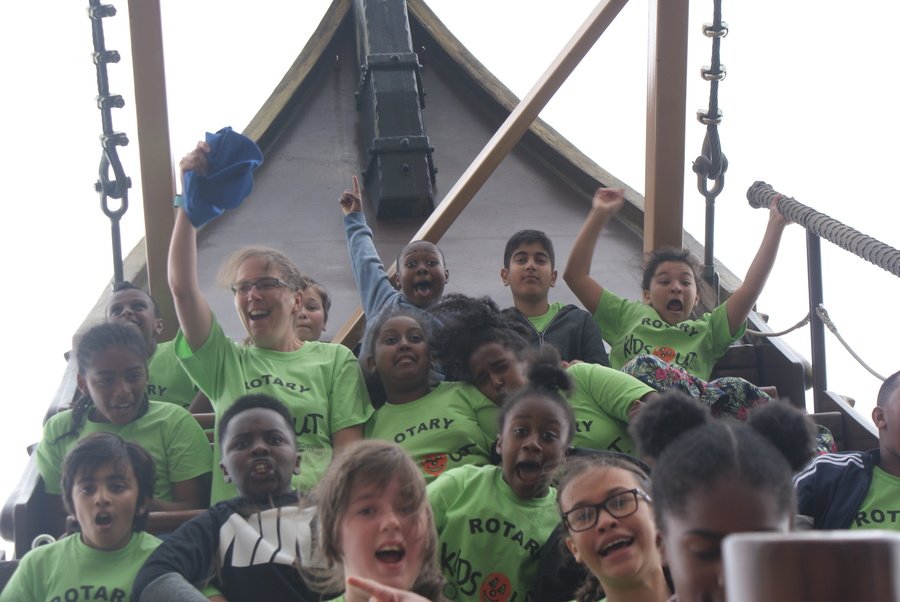 I went on the Pirate Ship, I hid behind Miss Deakin the whole time but I still loved it. –Kawsar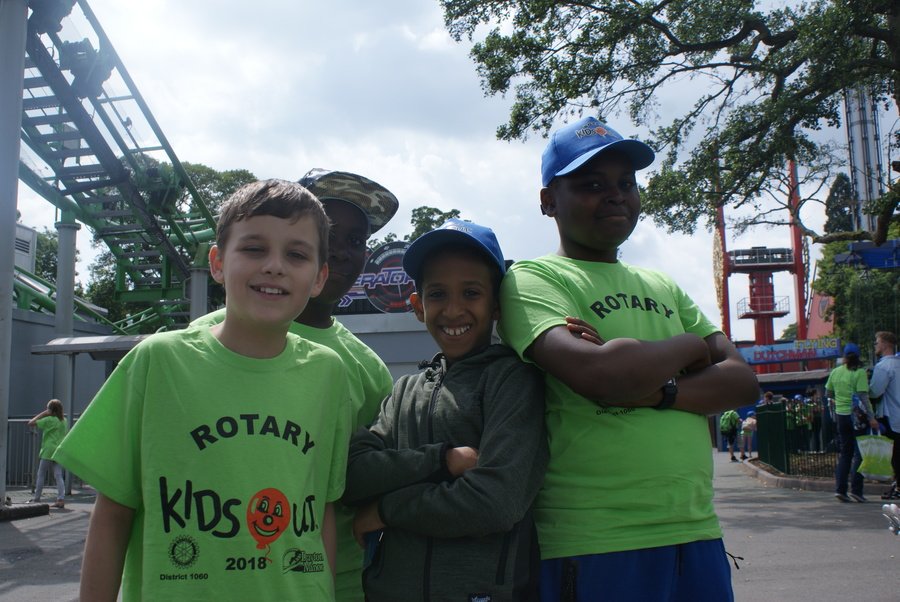 It was Miss Deakin's brilliant idea to go on Stormforce 10 – Talesia, Jadea, Ikema and Kawsar got extremely wet! Jadea's thought she'd dislocated her fingers because she was holding on so tight!!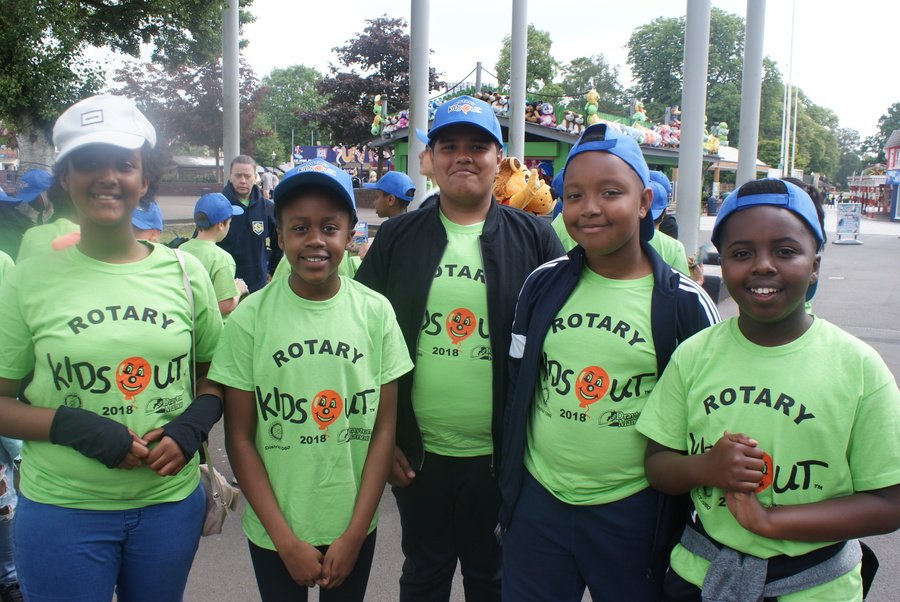 When I finished the water ride, I was soaked ,I wanted to use the dryer until I found out you had to pay – Rene