Year 1 2018 -2019
Welcome to Year 1!
We are looking forward to a very exciting and productive year.
P.E. lessons will be on Tuesday every week. Please make sure your child has a P.E. kit in school that includes a house colour t-shirt, black or navy leggings/shorts, or tracksuit bottoms for the winter, and pumps/trainers (trainers are preferred).
Spellings will be given out on Friday and will need to be learned for a test the following Friday.
Homework will be given out in their Learning Log on a Friday and should be handed in by the following Wednesday, so that it can be marked.
The children will also be given a 'home reader'. This is a book that matches their developing phonic knowledge. Your child should be able to use their decoding strategies e.g. sounding out and blending to read this book to an adult. This book can be changed every few days in the classroom.
Year 1 Bonfire Night Party
Year 1 worked very hard all week in preparation for their Bonfire Night Party on the Thursday 8th November.
The children made traditional Parkin Cake, bonfire cupcakes, stuffed a 'guy' and learnt the famous 'Remember, Remember the Fifth on November...' poem.
Thank you to all the parents and family members who came to enjoy the party. Your support and positive feedback afterwards was much appreciated!
Year 1 Phonics Parent Workshop
Here are the slides for the Year 1 Phonics Parent Workshop
Any questions, please come and ask Mr Bhatti, Miss O'Keeffe or Mr Eaton.
Science
Materials
In Science we have been exploring materials. We applied our knowledge and understanding of everyday materials and their properties to sort materials into different categories.
This then led us to complete an investigation, we investigated the best material to make an umbrella from. We made a simple prediction, then tested, observed and carefully recorded our results.
Plants
This summer term we are exploring plants! We began by identifying a few different types of flowers and learning the different parts of a plant.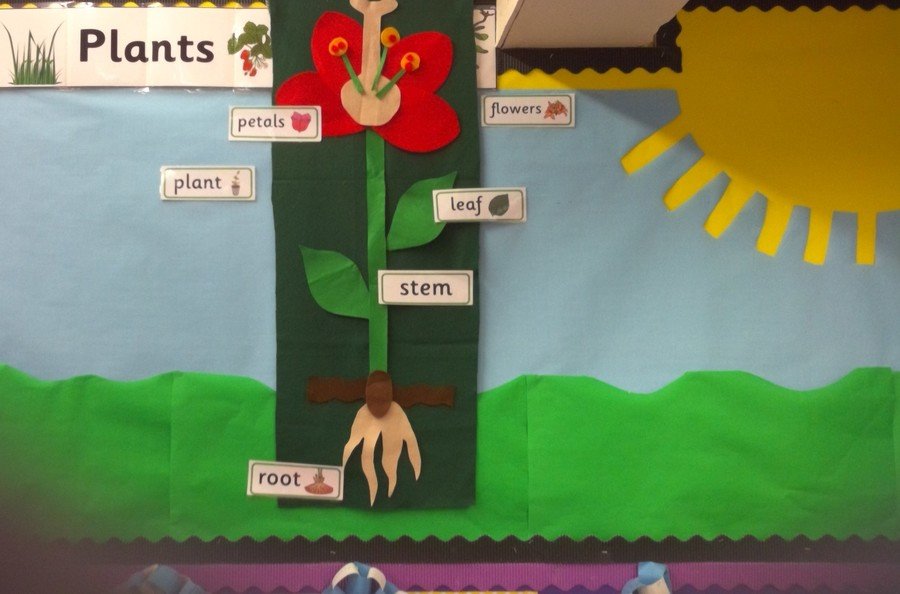 We had terrific fun identifying and naming a variety of common wild plants by going on a wild plant hunt! We gathered and recorded data to help us to find out which wild plant was the most common.
English / D & T Project -
Year 1's Stop Animation - please click here
St George's Year 1 have been inspired!
The stimulus came from the charming story 'Dogger', about a boy's favourite toy. Dogger by Shirley Hughes is a classic tale loved by all.
We adored reading and writing about this book in Year 1 and have drafted character descriptions, scripted a missing poster, crafted two letters and written a retell.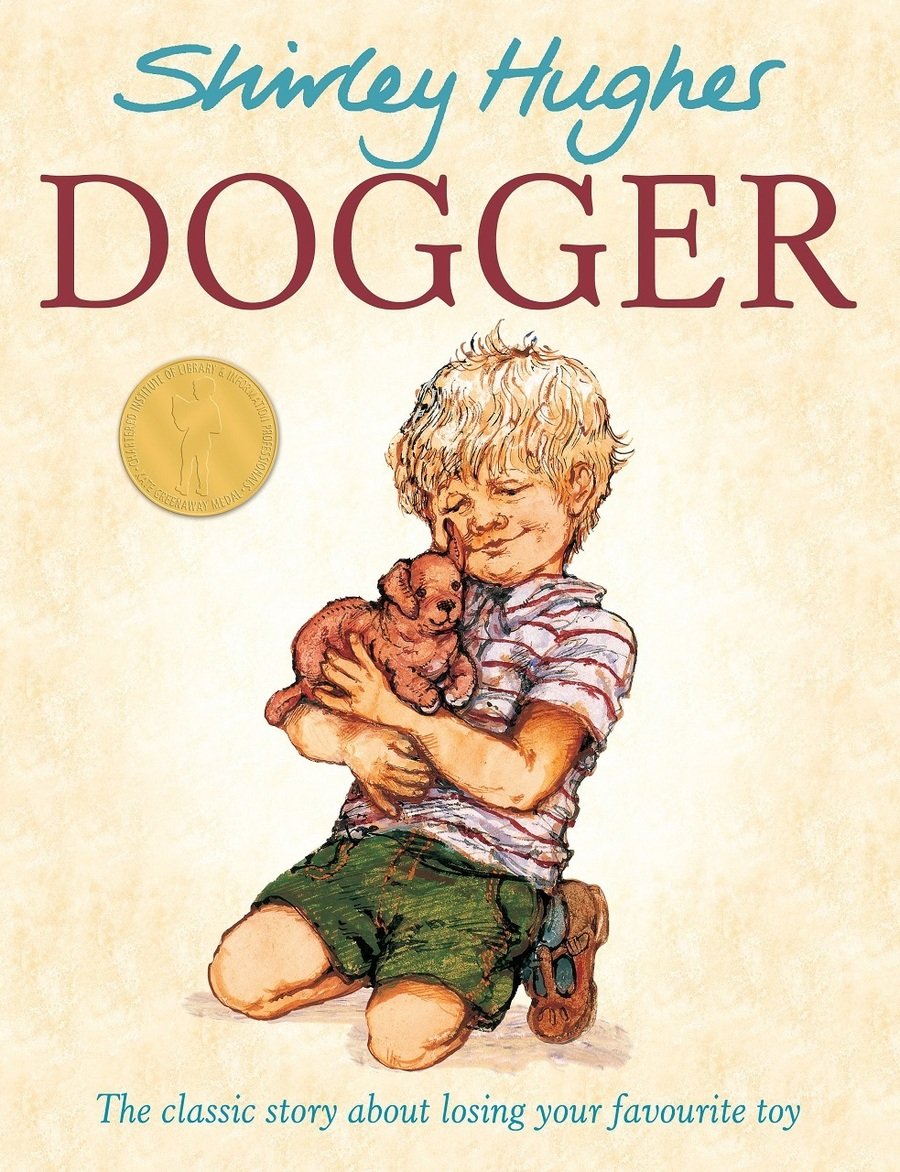 Loving every minute of our time with Mrs Art Brown we designed and then created our own toy 'Doggers'. With a little help, we became animators and made our very own stop motion movies!
Children learnt the technique of stop motion animation. This is an animation technique that captures one frame at a time. With a little help from Miss O'Keeffe and Mrs Kaur, children skillfully and patiently moved their toy 'Doggers' between frames and then added a voice-over to make their characters come alive! It was hard work but worth every minute put in!
Children started preparations for a film premier, of their stop-animation films, by writing a formal invitation letter to Nick Park! They then wrote informal letters to invite parents and designed popcorn boxes to eat out of!
Dressed to impress, the children's movies (and hard work showcased in journals) wowed an audience of family and friends. Presenting Year 1 with their well-deserved awards was an honour - children had a wonderful time and we might even have found the next Nick Park!
Every week the children will get the chance to visit the Library as part of our Guided Reading timetable. At this time, your child can choose a book to take home that they can share with an adult. This book can be changed as often as you would like.
If you having any questions, please don't hesitate to ask any of the Year 1 team.
Our aim is to ensure that the children have a smooth transition from the Foundation Stage to Key Stage One. Learning through play will continue to be an important part of the school day, and children will gradually be eased into more formal learning as the year goes on.
Kind regards,
Mr. Bhatti, Mr. Eaton and Miss O'Keeffe
Year 1 Visit to Church
Thank you to Reverend Julian for welcoming us to church to learn about Baptism and how a baby is welcomed into the Christian community. We learnt about the font and how it is used as part of a Baptism service. It really brought learning to life and we really enjoyed our visit.
History - World War 1 Topic
This first half term, Year 1 are learning about the First World War, to commemorate the 100th anniversary of when it ended.
In English we learnt about the brave animals that helped during WW1, like Flo. 'Flo of the Somme' pays tribute to the remarkable bravery of the animals who risked their lives during World War.
Children learnt to appreciate the rhymes in the book and were able to recite the story by heart. This helped their writing and retelling of the story in English.
We visited the Hall of Memory in Birmingham to better understand the massive sacrifices by men and women during the Great War.
History - Red, White & Blue Day
As part of our History World War 1 topic, on Friday 5th October, parents were invited to do activities in their children's classroom.
History - World War 1 Workshop
Years 1 - 4 were fortunate enough to have a WW1 'soldier' visit to discuss a range of topics with the children, starting with how he was recruited and joined up and his training for the Great War.
Children observed and handled WW1 artifacts and got involved in various drills giving them an insight into life as a soldier. They also looked at a soldier's daily routine and trench life. Each class session was age appropriate.
This workshop was an engaging way to cover the WW1 topic for children.
History - Back to Back Houses Trip
Recently, Year 1 went to the Back to Back Houses because we are learning about 'Homes from the Past' in History.
On arrival, we got dressed into Victorian clothes. Children loved wearing antique clothes: olden-day caps, scarves, aprons, dresses and hats.
After that we were put into groups of three and we went outside into the old courtyard. Then we were taught how to make fire. There were three layers. The layers were paper, kindling and coal.
Next our groups had a tour of the old houses. They smelt a bit funny! We were told about the interesting people that lived there and the interesting jobs they did.
When we went back out into the courtyard we were shown how people washed their dirty clothes 200 years ago. Later we were shown the old-fashioned toilets. It must have been hard for Victorian people.
At the end we went into a magical sweet shop with lots of different kinds of treats and we smelled all sorts of sweets. Yummy!