Healthy Eating
St Georges school is committed to informing pupils about the healthy choices they can make, particularly regarding physical activity and the importance of eating a balanced diet.
Since January 2016, the school has taken part in the 'Health for Life' project run by Services for Education, with support and funding by Mondelez International.
The powerpoint below will show you some of the exciting work we have done so far...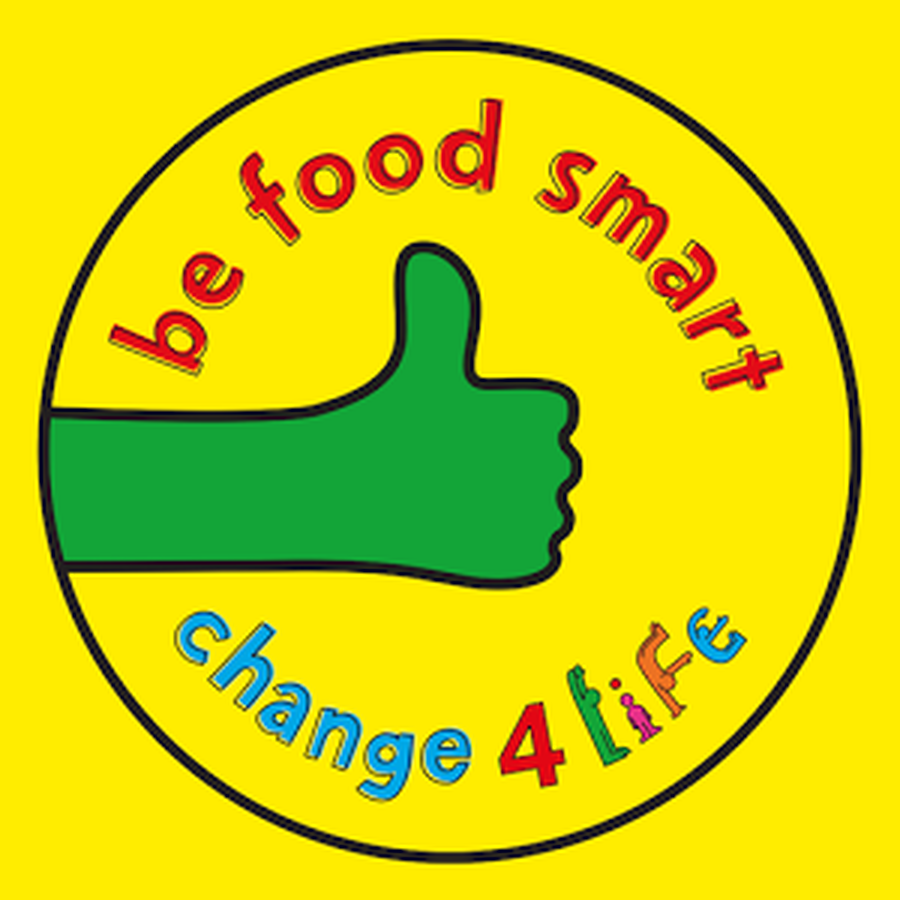 Why not download the 'Food Smart' APP to help you make healthier choices about the food you eat at home?
It is free and very easy to use. The APP lets you know the sugar, saturated fat and salt content of your chosen food simply by scanning the barcode with your phone/ tablet camera. It gives you a simple traffic light code of red, amber or green for each of these levels - green being very good!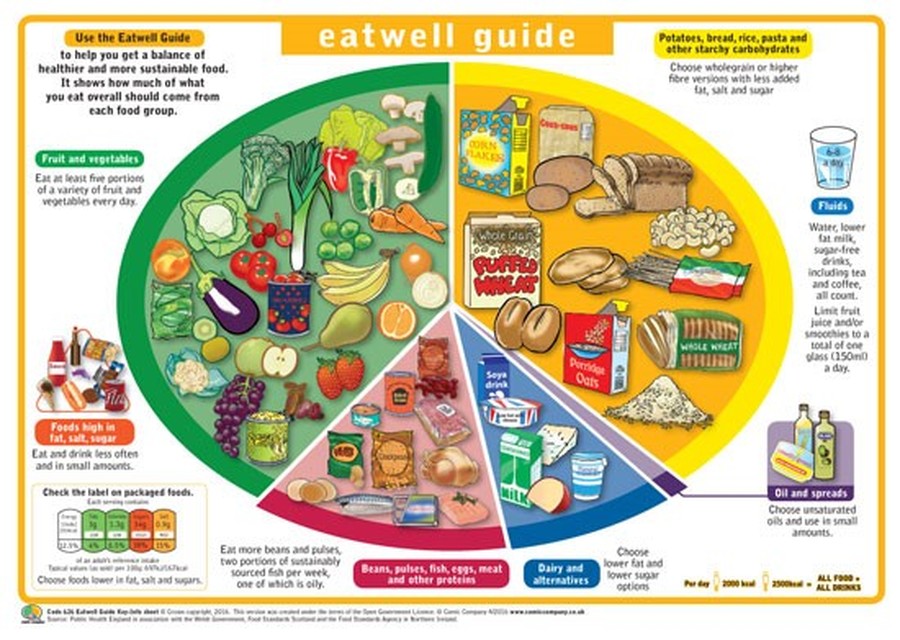 Do you eat a balanced diet?
The Eatwell Guide was introduced in 2016 by the government, to give recommendations on how to eat a healthy diet, it replaces the Eatwell Plate. The Guide shows the proportions of food groups and how much of each we should be eating daily. According to Public Health England these breakdown roughly into: starchy 37%; fruit/veg 39%; oils 1%; beans, pulses, meat 12%; dairy 8%; occasional foods 3%. The Eatwell Guide has removed sugary items from the 'plate' as they are not an essential part of the diet like all the other food groups. The importance of fluids, especially water, has also been added to the guide. It is now also recommended that we eat more than 5 portions of fruit and vegetables a day and base our meals on starchy foods for energy. 'Oils and spreads' are also included on the plate as some fat is essential for health - unsaturated fats and oils are healthier choices, but all fats are high in calories so should be consumed in small amounts.
Playtime snacks
Below are a list of snacks the children are allowed to bring to school for morning playtime.