School Dinners
We serve a wide variety of meals at St George's catering for all cultures and tastes. Children are given several options for their main meal including a vegetarian choice. Fresh salad is available as an accompaniment to their meals every day. Fresh fruit is also provided as a dessert option. Water is available for children to have with their meals. Any special dietary requirements can be catered for after a discussion with the school cook. All school meals are cooked on the school premises.
You are free to send your child with a packed lunch should you decide not to have a cooked school meal although please be aware that the school is not allowed to heat up any food provided from home.
Every Friday is Pizza Day at St George's and many children who do not normally have a school dinner choose to have one on this day. Just inform Diane at the school office and she will arrange this for you.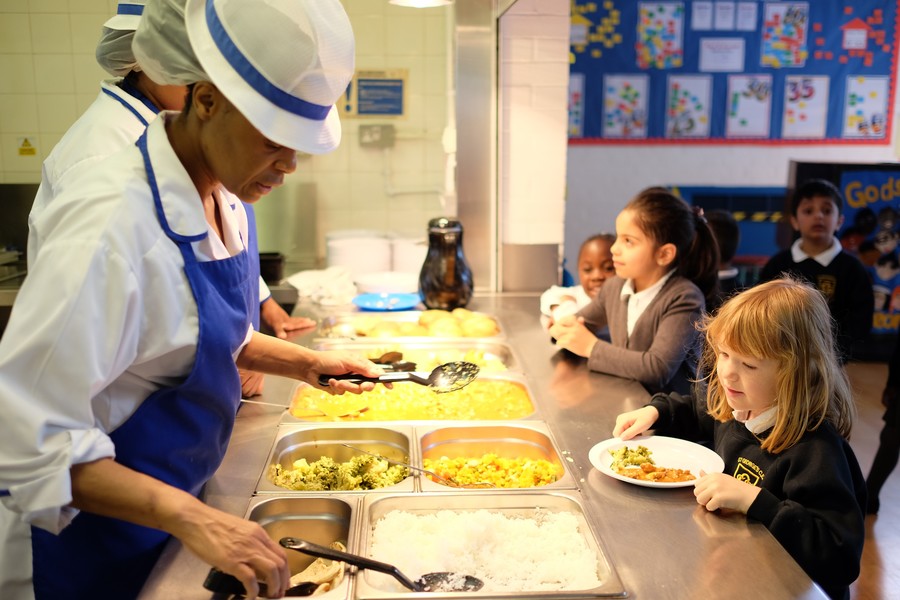 The menu rotates on a three week cycle. If you would like to see the whole 3 week menu then please download it from the link below. Speak to the school office if you would like to know the week we are on.